Gum Disease
Gum disease is an infection of the tissues that support and surround the teeth. It is caused by plaque, which is constantly forming on our teeth and is a leading cause of adult tooth loss. If caught early and treated, gum disease can be reversed—but left unchecked, it has been linked to more than 50 systemic health conditions, including heart attack, diabetes, and high blood pressure.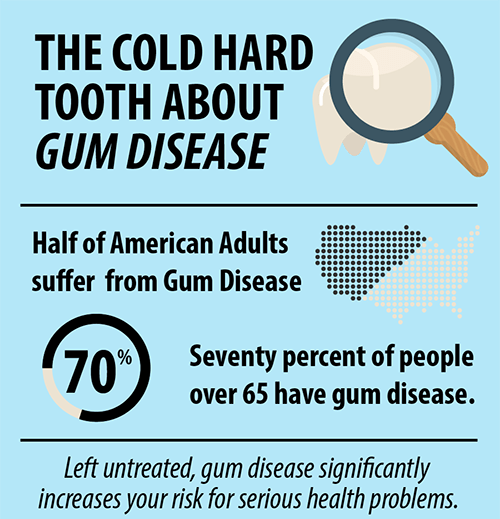 Warning Signs of Gum Disease
Gums that bleed easily
Gums that are red, swollen, and tender
Gums that have receded (pulled away from the teeth)
Permanent teeth that have become loose
Changes in your bite
The earlier you seek treatment for gum disease, the better. Get in touch with Sweet City Smiles today!