Tooth-Colored Restorations, Seamless Smiles
Color-matched dental restorations have increased rapidly since their introduction, likely due to their aesthetic appeal. The materials that make up modern tooth-colored restorations are durable, versatile, and capable of supporting:
Fillings
Crowns
Bridges
Dentures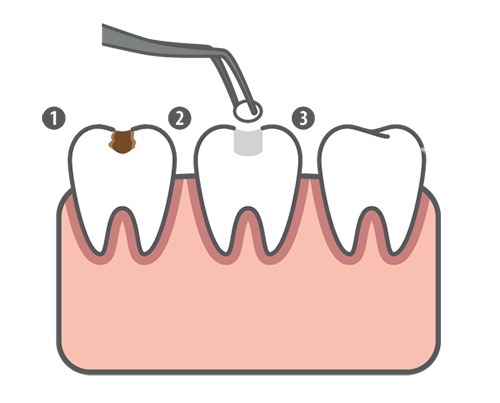 Tooth-colored fillings are one of our most popular restorative procedures at Sweet City Smiles, filling small- to average-size cavities quickly and easily. Customized and color-matched to the precise shade of your other teeth, it may be impossible to tell your tooth ever needed a filling at all. Our tooth-colored fillings are sturdy and easy to care for—and the process can be completed in just one dental visit!